We talk of partnership because the creation takes place in a process of dynamic exchange, from which every subject draws value and benefit.
Good, healthy and sustainable food
JAXplus is a soluble powder ingredient in a beige colour; used in foods and beverages which contain carbohydrates and sugars, it significantly reduces the glycaemic index. It is obtained by processing surpluses and leftovers of grains in an outlook of circular economy and sustainability.
It does not modify in any way the flavour and the consistency of food.
It increases the content of soluble fibre, basis for a healthy diet.
Just a small amount is enough to obtain a reduction in the glycaemic impact.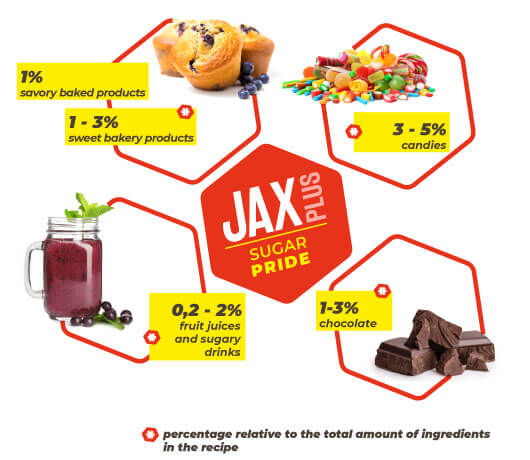 Two business models, many application industries
Currently the JAXplus project follows two development lines:
PRODUCTION OF AN INGREDIENT
which can be added to foods which contain carbohydrates and sugars, to reduce the glycaemic index;
APPLICATION AND PERSONALISATION OF THE TECHNOLOGY
in function of the partner companies for the creation of new products with a low glycaemic impact.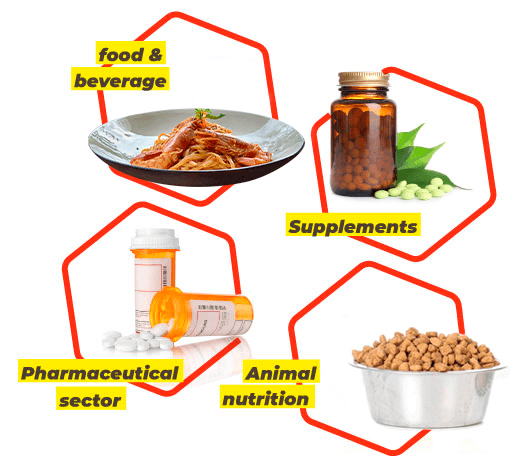 Food supplements
JAXplus can be used alone or together with other functional principals in supplements:
its contribution to the reduction of the glycaemic impact is helpful in the contrast and prevention of metabolic syndrome;
its effect on the reduction of the speed of absorption of carbohydrates and sugars makes it suitable for athletes in resistance activities.
Clinical test
Clinical tests carried out applied to foods produced with technology and/or the JAXplus ingredient have demonstrated a significant reduction in the glycaemic response.
In the case of beer, for example, a 42% decrease compared to the original was recorded; the addition of a few grams to a fruit juice has made it possible to reduce the glycaemic impact by 23%.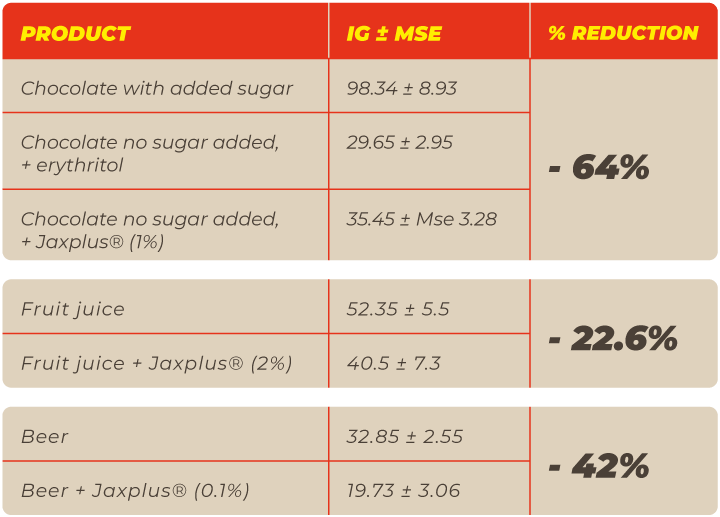 GI: glycemic index of the products tested. The glycaemic index of a food measures the ability of carbohydrates to raise glycaemia.
MSE: MEAN SQUARED ERROR in statistics, indicates the discrepancy that can exist between the observed and the estimated data.
In collaboration with the Università degli Studi in Pavia – Department of Biology and Biotechnologies "Lazzaro Spallanzani"