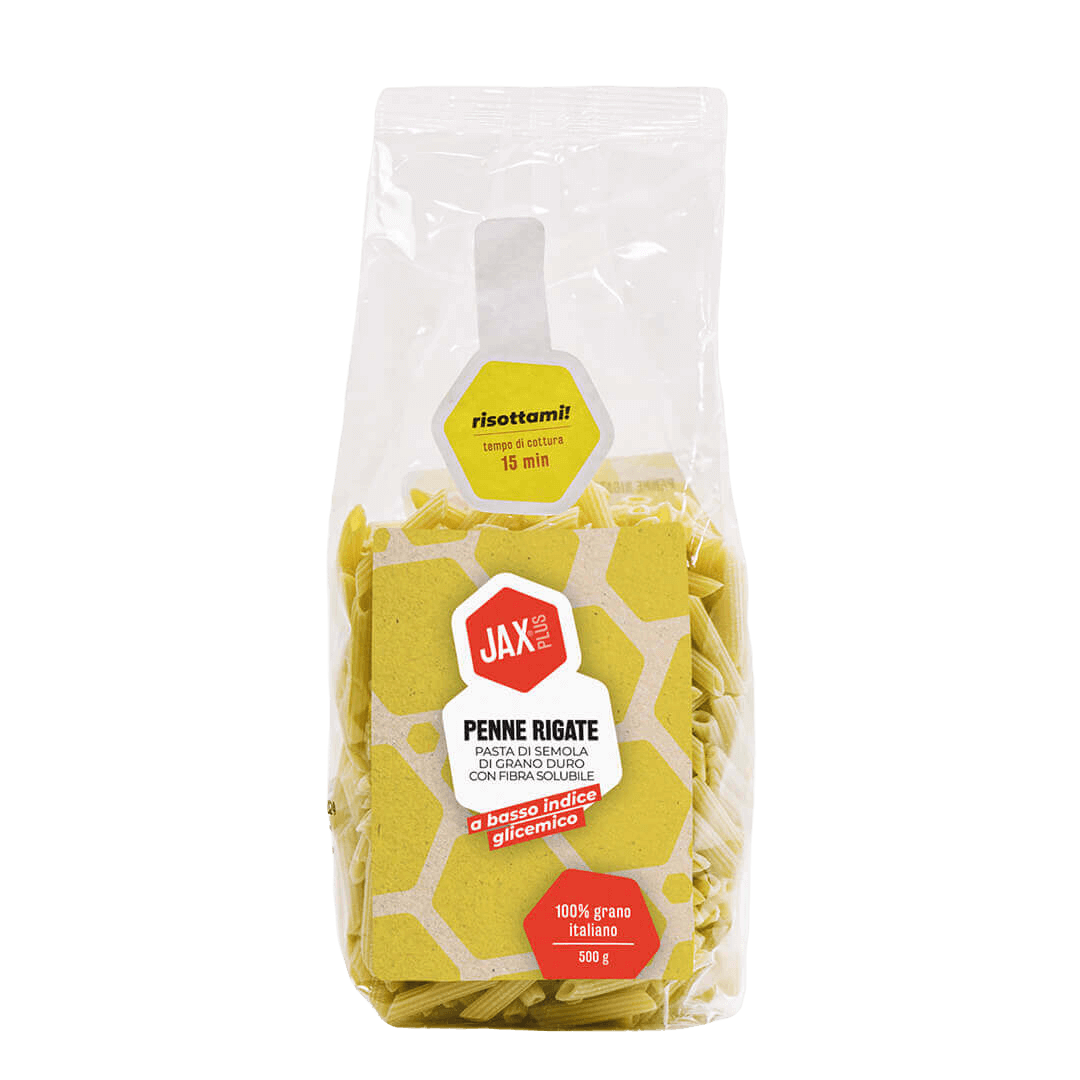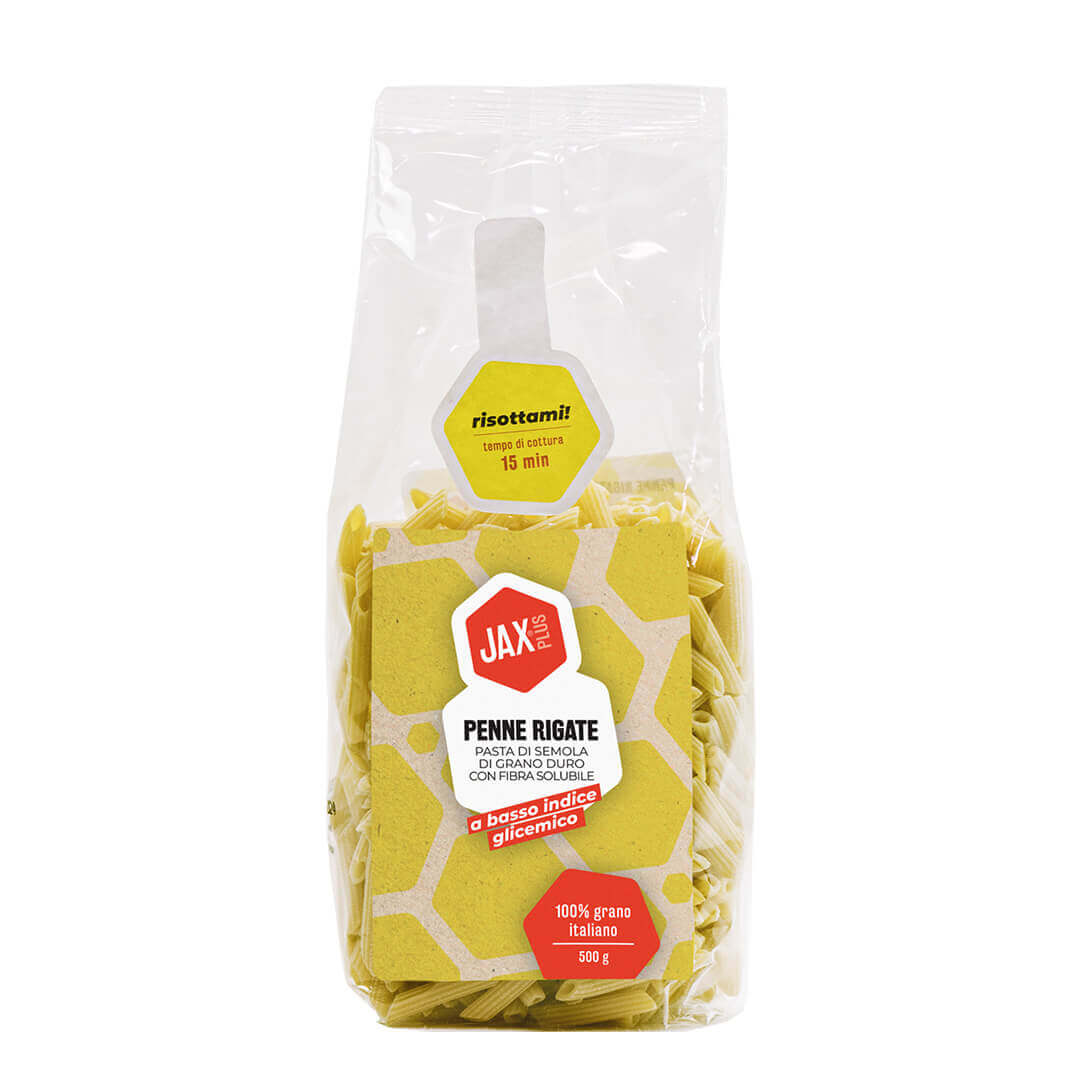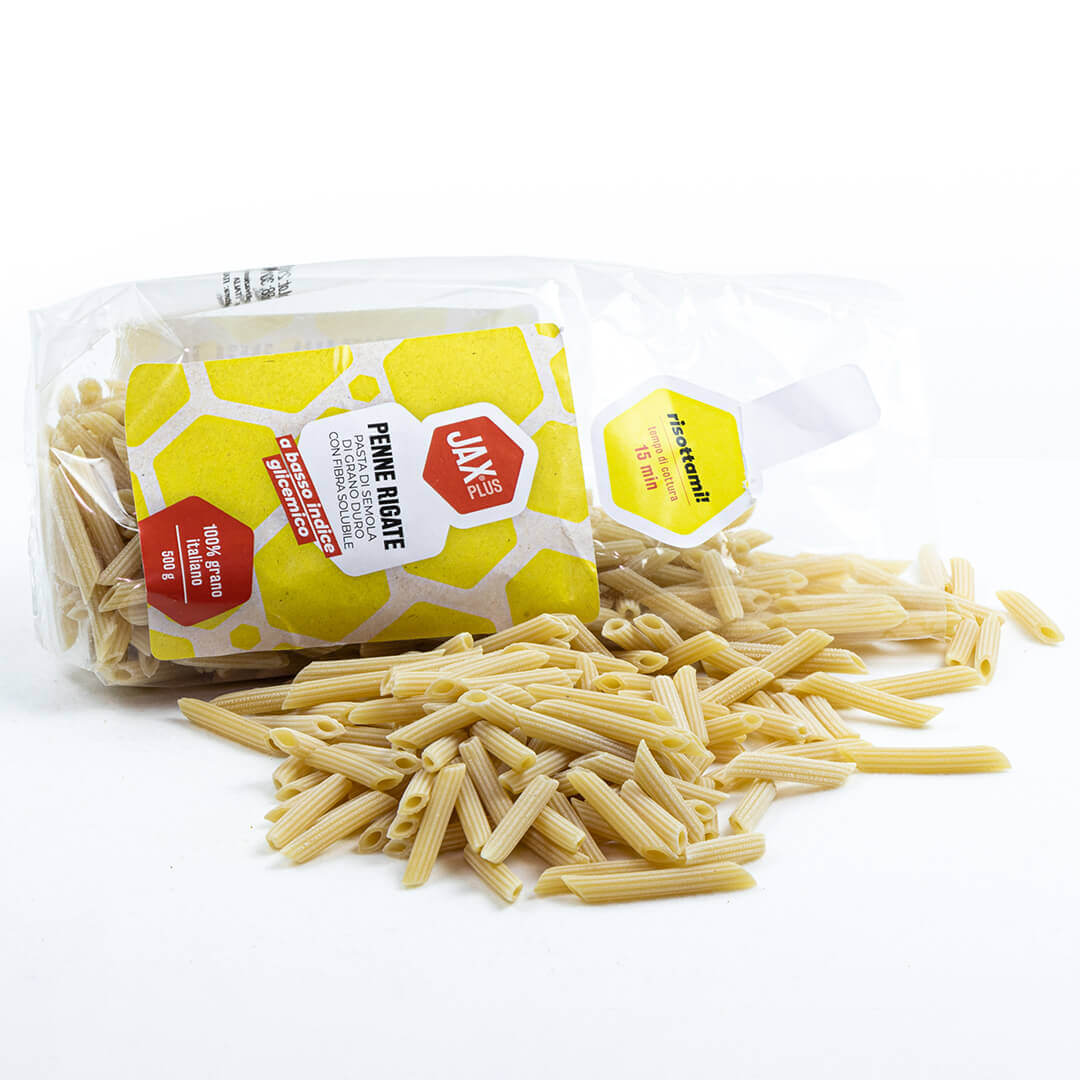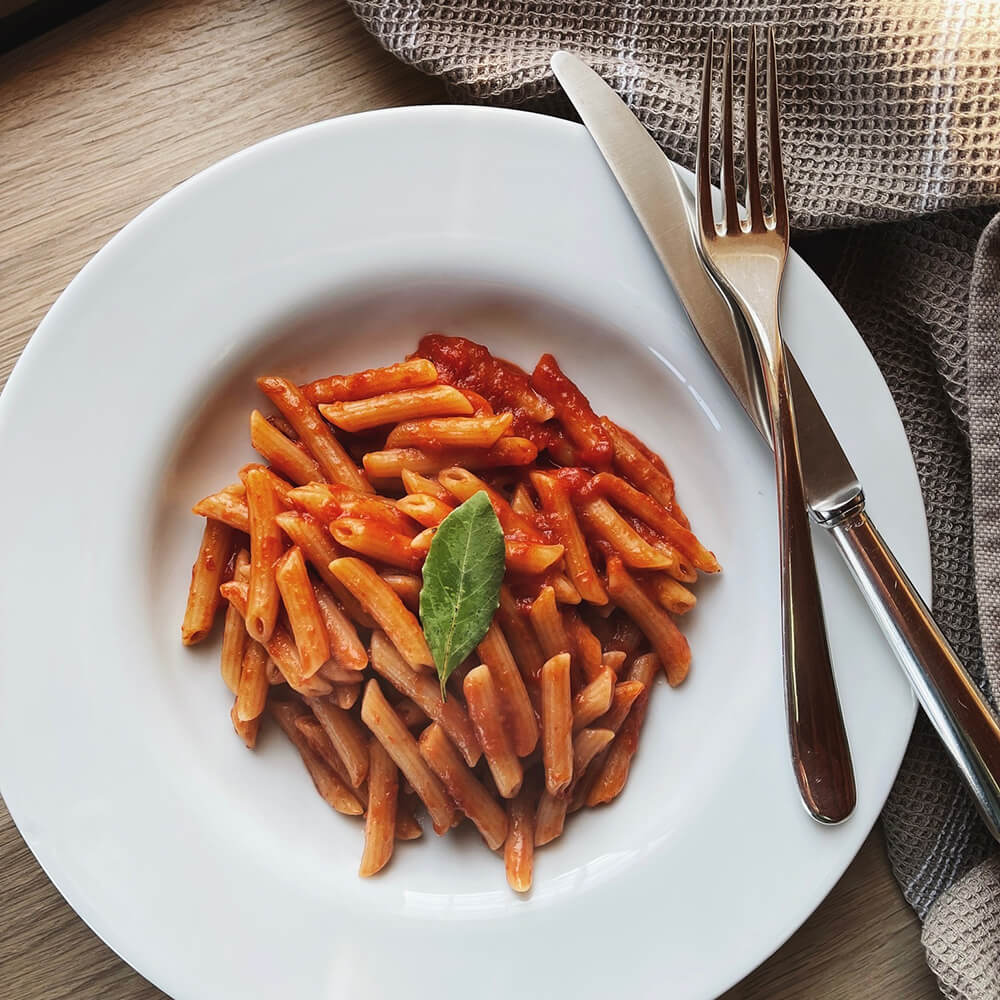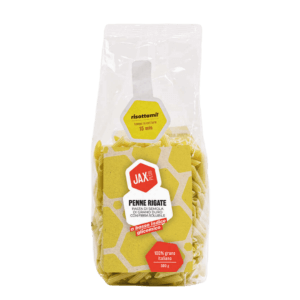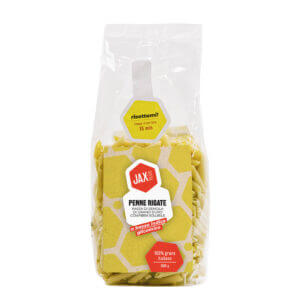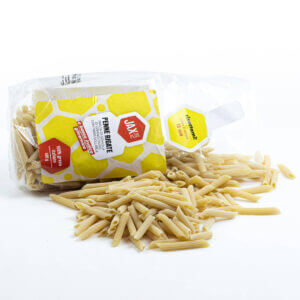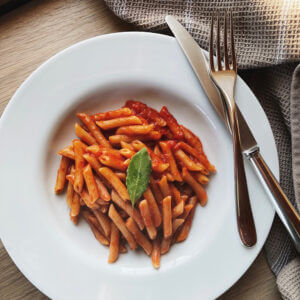 Penne rigate – pasta with durum wheat
Out of stock
Penne rigate – pasta with durum wheat
Ideal for type 1 and type 2 diabetics, for athletes and for those looking for a healthy diet
This pasta is produced with 100% Italian durum wheat, enriched by the special selection of JAXplus® patented soluble fiber, consisting of arabinoxylans and beta glucans obtained from wheat and barley, which reduces postprandial glycemic rise.
The high fiber content helps to limit the glycemic peak after meals and improves the general well-being of the body.
Its characteristics make the artisan pasta powered by JAXplus® suitable for all people who follow a low glycemic index diet, such as type 1 and 2 diabetics, professional and amateur athletes, and more in all those who want to keep under control their weight and seek well-being and health.
Weight
0,5 kg
Ingredients

Durum wheat semolina, water, 1.5% soluble fiber (arabinoxilani and beta glucans) from barley from patented process.

Allergens

Gluten. It may contain traces of soy and shellfish.

Nutritional facts

Typical values per 100 g
Energy value (Kj) 1494; energy value (Kcal) 352; carbohydrates (g) 73 of which sugars (g) 2.1; proteins (g) 13.5; fats (g) 1.6; of which saturated fatty acids (g) 0.4; fibers* (g) 3.1; salt (g) 0.01.
*fiber rich in arabinoxylans. Arabinoxylan reduces postprandial glycemic elevation.

Preservation & storage

The product must be stored at a temperature below 25°C and away from heat sources and light. The product must be consumed by the expiry date shown on the package. If properly stored, the product has a shelf life of 36 months.

Usage tips

We recommend a risotto style cooking technique, adding about 3 ladles (200 ml) of water every 100 gr. of pasta and cooking until completely absorbed for about 15 minutes. This technique ensure not to lose the soluble fiber in the water, which helps to reduce the glycaemic index.

Packaging

The product is marketed in packs of 500g.

Packaging

1, 12